With the outbreak of decline, lottery as a service is an entertaining stronger usher in a new round of sales. But due to the policy restriction, the traditional offline lottery betting station to buy the color way is stream of people to gather and store labor costs higher problem which limits the development of lottery sales business, and lottery terminal equipment just solve these problems.
01
Lottery ticket kiosks is specially designed for punters buy lottery self-service system, in addition to the punters buy lottery tickets, but also has the self-help top-up, query, print, and intelligent management functions, with 24 hours unattended self-service features, can be displayed in the bank hall, kiosks, stagnation of the post office, shopping malls and other personnel more prosperous areas, can maximum limit broaden business channels, handling business place and humanized service, to a great extent with the traditional artificial sell complementary color mode.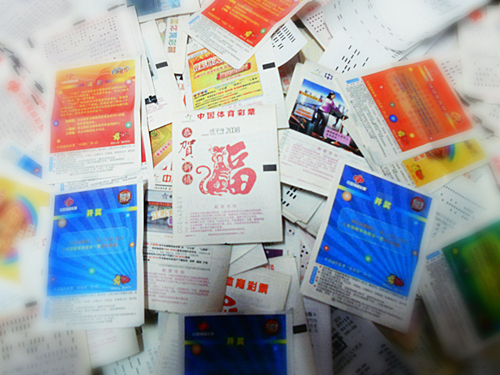 Image: thousands of grid (if the infringement please contact delete)
It is understood that in the situation of the domestic economic recovery, the first video crazy sports group, has convenient and 7-eleven, bee, hakka, jingdong, such as convenience store chain signed a cooperation agreement, in succession to several provinces and cities in China, nearly all the sports lottery terminal branch store installation. Based on touch LCD screen, lottery ticket kiosks offer punters more friendly human-computer interaction interface; Using intelligent industrial control software and hardware, self-service system support intelligent recognition, unicom communication, data storage, encryption algorithm, and other functions, drastically reducing the complexity of the capital management, reduce the risk of the fund.
NORCO believe that lottery ticket kiosks is to accelerate the popularization of the automation and intelligence of lottery industry. In it the punters provides a convenient and efficient self-service, have one or more embedded computer in providing hardware support.
02
Lottery ticket kiosks industry is one of the NORCO deep artificial intelligence application field for many years. Based on artificial intelligence, computer and other new technology to improve product performance, NORCO have on lottery intelligent device can X86 and ARM architecture professional computer, can meet the most professional users demand.
NORCO can provide lottery intelligent equipment dedicated computer board (including three inch plate, four cubits plate, MITX motherboard, ATX motherboard, etc.). According to user's actual application requirements, product support Intel atom series CPU, CPU support Freescale , Phytium, Hisilicon series; Rich function interface design, can meet the demand of various ancillary access; Support VGA+ HDMI+ DP a variety of display interface; Support expanding PCIE card, graphics CARDS, adaptive support 10/100/1000 MB, with a strong function of data storage and application of the algorithm; Both industrial and reliable performance, low power consumption, high extension.
NORCO for lottery intelligent equipment industry to provide customers a variety of types, a variety of custom size industrial tablet production (including increasing customer hardware, interface and customize various appearance structure, etc.). Product modular design, flexible collocation all sorts of function template; The ultra-high resolution can touch LCD screen, integration of high resolution, super forte/video/image processing engine; Integrated network card and sound card, support Ethernet/WIFI / 3G / 4G network connection; Earthquake, dustproof, waterproof, panel, high protection grade; Fanless design, energy conservation, environmental protection, low power consumption, stable performance, the products can be widely used in lottery intelligent equipment, kiosks, and digital control, and other areas of the industry.
Lottery self-service terminal on behalf of lottery sales forms, is a kind of new off-line NORCO application of the embedded computer not only high reliability, high stability, strong scalability can also support the future lottery self-service system changing and updating of the business, with the time every day.